I've recently started a strength program that requires bench press (
Stronglifts 5x5
), but I did not have a bench. I've accumulated a lot of off cuts from my various DIY projects and it was time to put them to use.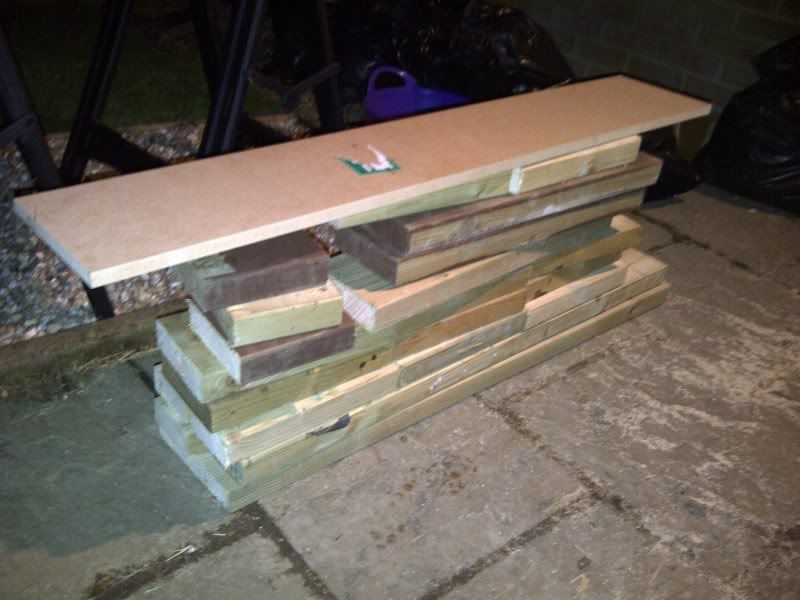 Obviously the bench needs to support both the weight of the user and the weight of the bar being lifted, so it needs to be strong.
I scoured the internet for plans and found a great set on
Homemade Strength
. This bench looked the business. The uprights were 15" 2x4. I had a load of 12" 2x6 left from my decking and wanted to use that (they were not great for much else!) so I needed to think about raising the bench a little so it would not be too low.
I scoured the internet some more and found these plans at
Home-Gym-Bodybuilding.com
where the uprights were mounted on 2x4, thus raising it another 2 inches.
Putting those two ideas together I came up with the following frame. All pieces glued and screwed (with exterior wood glue and 3" deck screws) and the frame was a collection of 2x4, 2x6 and 2x8: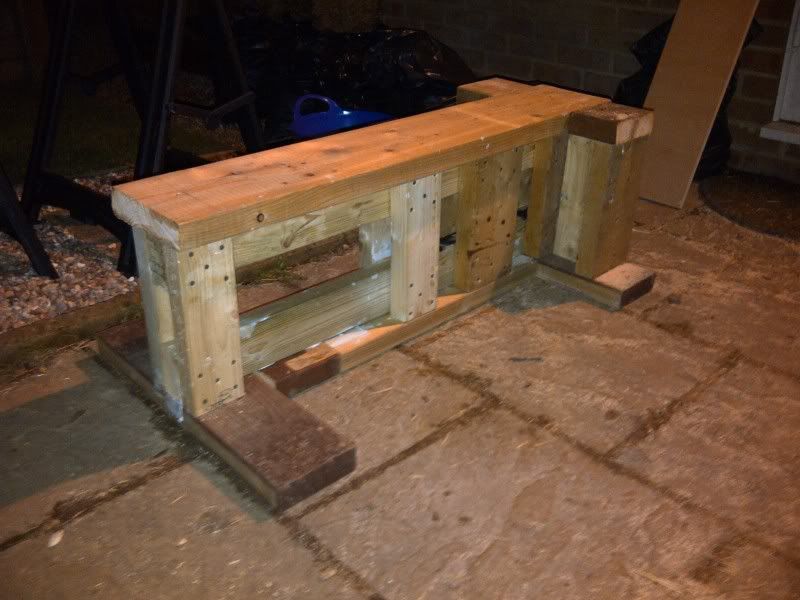 The only things I paid for specifically on this project was the materials for the cushion. Some 2" foam, leatherette cover, a piece of 18mm MDF offcut to mount the foam on, some bolts and wing nuts to make the cushion detachable. This came up to about £15.
3 coats of woodstain and I had a complete bench: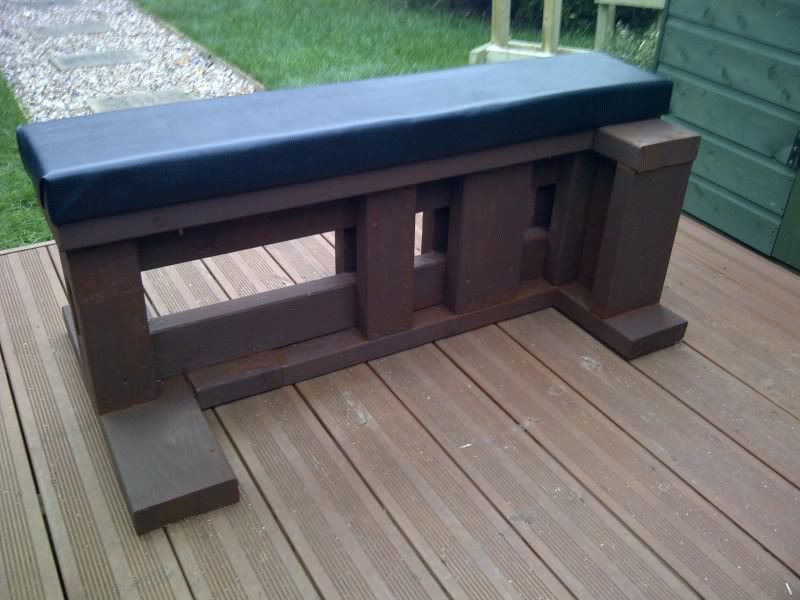 I will not be posting a full guide to measurements etc, as I have not tested the full weight capabilities of it yet. This was more to show what is possible with a stack of wood most would call scrap!
Happy lifting!