Deadlift blocks are used to raise a deadlift from the ground a set height. Raising the start of the deadlift allows more weight to be shifted as it shortens the lift (known as partial deadlifts).
With all the DIY builds I've done I've amassed a lot of off-cuts and scrap wood which turned out to be just what I needed to make these blocks. However, if you were to buy the materials yourself, it would be cheaper than buying one ready made. Plus it's fun to build stuff!
My materials were:
2x4" wood
18mm plywood
Approx 1x1" wood (in the picture I had an offcut of deck board which I planned to cut but found some other offcuts which I used instead)
Decking screws (I used some 65mm/75mm ones)
Hand saw
Drill (not pictured)
Tape measure (not pictured)
First thing to do is cut down the 2x4" wood to make a square, plus an extra horizontal piece in the middle. This extra piece is to support the plywood and reinforce it, to stop it from splitting under the weight of the bar and plates.
The square measures approx. 36cm x 33cm.
Using 2 screws for every join, attach the 2x4" pieces together. It's not necessary to use glue in my opinion.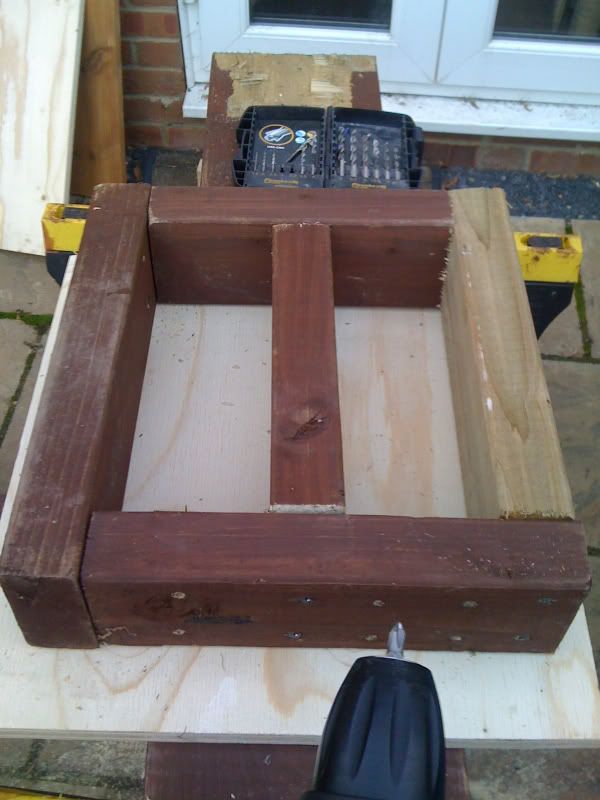 The plywood is approx. 40cm x 40cm. Take the plywood and screw it on top of your 2x4" frame. You only need to use a couple of screws per side. I also had to cut the plywood as necessary as my offcuts were different size.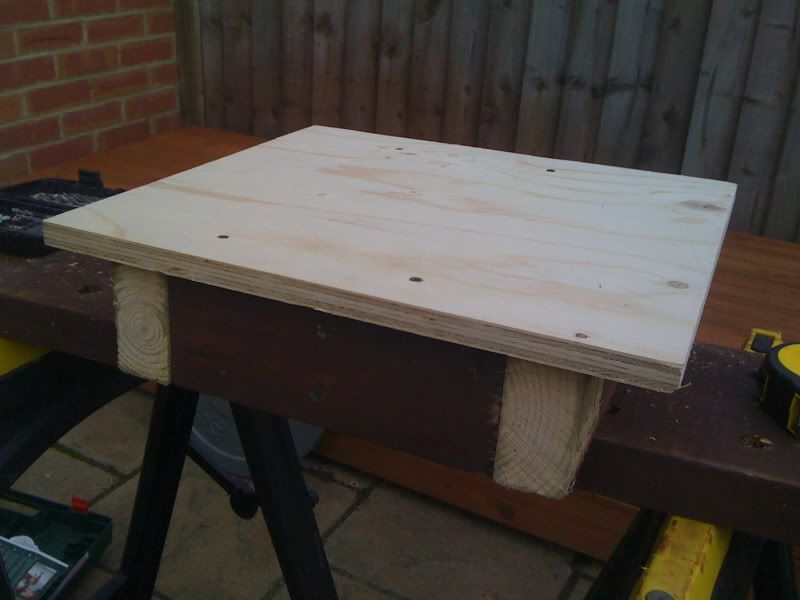 Next, take your small approx 1x1" wood and screw 2 rails to the top of the plywood. These are to act as a stopper to make sure your bar does not roll off the blocks if you are lifting on an uneven surface.
And that's it!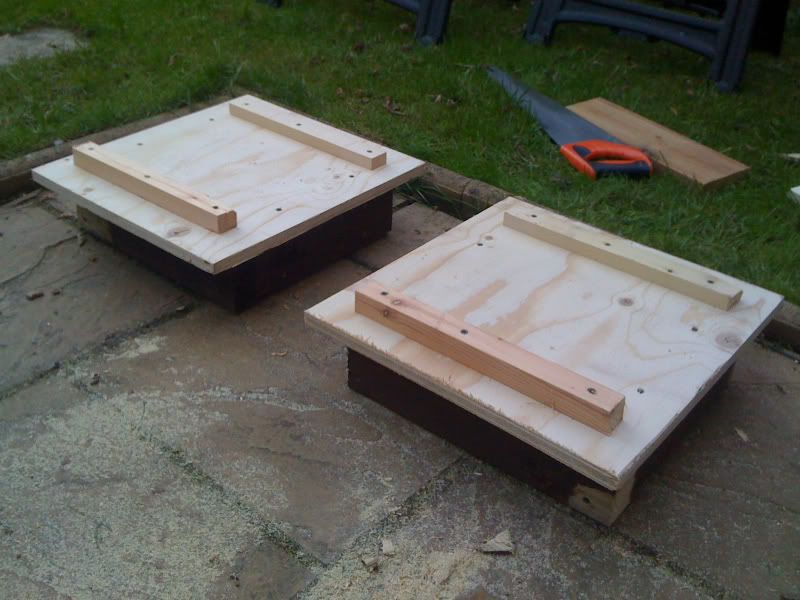 The following picture shows 160kg on the blocks, and they held up fine. I even stepped on each one whilst the 160kg was on the blocks, so adding 75kg each side. They held up fine even with this extra, so theoretically they could take 300kg+. I do not have that weight in plates though so I can't test this myself!
These blocks are approx. 11cm tall. It is very easy to make them higher by going from 2x4" to 2x6" or even 2x8".
Happy building!